Ave Vernum (for Euphonium Duet)
$6.00
Store: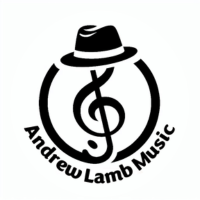 Andrew Lamb Music
Description
🎼 Experience the timeless beauty of "Ave Vernum" in a whole new light with this stunning adaptation! 🎺🎺 This arrangement crafted by Andrew Lamb, brings new life to the sacred hymn originally composed by the legendary Étienne Nicolas Méhul 🇫🇷.
🎶 Designed for 2 euphoniums and your choice of piano or organ accompaniment, this arrangement includes transpositions in treble clef, allowing for versatile performance options. Whether you're a euphonium virtuoso, baritone enthusiast, or trombone artist, you'll find a perfect fit for your talents 🎵.
🎺🎺 If you're looking to add some variety to your ensemble, you'll appreciate the additional Bb cornet parts (also suitable for trumpet in Bb) 🎺🎺.
🎭 With a level of difficulty ranging from easy to medium, this arrangement is perfect for both aspiring and seasoned musicians. 🎶
🎆 Whether you're planning a captivating concert or seeking a moving piece for a religious service, this adaptation offers the flexibility you need to shine in any setting 🙏.
General Enquiries
There are no enquiries yet.