I cannot reach you for alto recorder and guitar
$8.00
Store: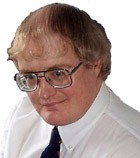 dwsolo
Description
Mysterious duet based on this poem, with much use of harmonics on the guitar:
(Technical note: the unusual chord in bars 7, 10, 11 etc is produced by placing fingers 1 and 2 of the left hand on the 6th and 7th fret of the G and D strings respectively and sweeping down as harmonics over the 19th fret with the right hand (index finger lightly touching the strings over the 19th fret and annular finger plucking the strings a little higher up). The result is unclear harmonics on the G and D strings, which is intentional, and clear octave-and-a-fifth harmonics on the other strings).
I cannot reach you
though my fingers tangle in thick knotted hair
and our bodies move together
I cannot reach you
A stranger you dwell in the midst of woods
lost among old papers and memories
I cannot reach you
I cannot reach you.
Through blurred windows
trees gently sway.
The pdf file contains score and parts.
The recording is an electronic preview.
General Enquiries
There are no enquiries yet.