Recorder Quartet – Dances of the Year
$7.76
Store: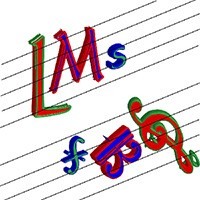 LMS Music Services
Description
This is a brand new and original piece for recorder ensemble. There are
four movements, each titled for a season of the year. All the movements
have dance-like attributes and are intended to represent not only the
four seasons, but also four musical periods.
The third movement
is the most overtly programmatic and is divided into four subsections
according to which aspect of Autumn it is describing. (Morning mists and
falling leaves; Rain and Wind; Slugs and Snails and Frogs; and,
finally, Birds.
The first movement, Spring, is in the style of a
Baroque dance movement. The Second, Summer, in the style of a Classical
Gavotte. The final movement is in the style of a Gigue, but brought into
the 20th/21st century.
Parts supplied are Descant, Treble, Tenor and Bass Recorders
General Enquiries
There are no enquiries yet.