Sonata IV for flute or alto recorder and guitar by George Frideric Handel
$9.00
Store: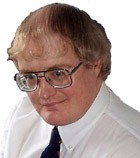 dwsolo
Description
Arrangement of the fourth sonata for alto recorder or flute with classical guitar as continuo.
The pdf file contains score and parts
The sound sample is a live performance by the arranger on guitar and Tasse on recorder.
(Note: Tasse performed divisions in some places which were his own improvisations (especially in the Larghetto movement); they are not shown on the score, which reflects the original).
General Enquiries
There are no enquiries yet.