Brass Quartet – A Foregone Conclusion
$19.40
Store: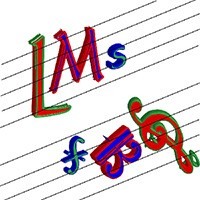 LMS Music Services
Description
This is a new work for brass quartet, using brass band instrumentation: Cornet/Trumpet (doubling Flugelhorn), Tenor Horn/Horn in F, Trombone/Baritone Horn and Euphonium.
It was written as a submission for a new brass quartet (A4 Brass Quartet) comprising musicians from the RNCM, but
didn't get selected. Each movement is based on the ensemble's name and contains a pun on A4. Each movement also has fourths involved in it somewhere.
The first movement is called "Aforethought" (because it contains my initial ideas) and it uses a mixture of tonal and quartal harmonies. Melodies and harmony are based around fourths and fifths. It requires all players to be able to flutter-tongue. After the opening fanfare, there is a march-like melody on the cornet, accompanied by the rest of the ensemble. This is followed by a contrasting tune using intervals of a fourth. These ideas are developed over several keys until the first march-like melody returns. The fanfare idea closes the movement.
The second movement is called "Aforementioned". It takes its ideas from the first movement, but gives them a bluesy style. The cornet player changes to the flugelhorn for this movement which has a beautiful languid melody. The horn shares some of the glory towards the end.
The third and final movement is called "Aphorhythm" (A4 rhythm) and is in 7/8 time. The jerky little melody plays with the pulse of the 7/8 and smoothly morphs into a steadier 'middle 8' section before reprising the opening music.
Altogether, this is an enjoyable and exciting piece for brass quartet.
Additional information
| | |
| --- | --- |
| Ensemble Type | |
| Level of Difficulty | |
| Genre | Modern Classical |
General Enquiries
There are no enquiries yet.