La Crèche (for Clarinet Trio)
$4.00
Store: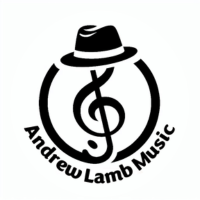 Andrew Lamb Music
Description
🎵 Immerse Yourself in the Elegance of "La Crèche" – A Clarinet Trio Arrangement 🎶
Experience the charm of Adolphe Danhauser's "La Crèche," meticulously crafted for clarinet enthusiasts. Originally a Secular Chorus by the French maestro, this arrangement brings fresh vibrance to the classic composition.
🔹 Clarinet Ensemble: This arrangement features 3 Clarinets in Bb, blending harmoniously to capture the essence of Danhauser's masterpiece.
🔹 Alto Clarinet Flexibility: Enhance your ensemble's versatility with the Alto Clarinet part, tailor-made for Clarinet 3, adding depth and richness to your performance.
🔹 Medium Difficulty Level: Strike the perfect balance between accessibility and artistic expression, making it ideal for various skill levels.
🎼 Versatile Applications: Elevate your musical journey with this arrangement – a perfect choice for concerts, recitals, and educational settings.
🌟 Unleash the timeless allure of "La Crèche" through this arrangement, blending the beauty of clarinets with the artistry of Adolphe Danhauser.
🎶 Discover the potential, explore the magic, and share the enchantment with this musical gem. Order your copy today and let the clarinets paint your world with melodies! 🌠
General Enquiries
There are no enquiries yet.