Le Soir (for Clarinet Trio)
$4.00
Store: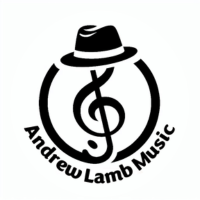 Andrew Lamb Music
Description
Title: Le Soir (for Clarinet Trio)
Artist: Émile Pessard
Composer: Émile Pessard
Arranger: Andrew Lamb

Description:
🎵 Immerse yourself in the enchanting world of Émile Pessard's "Le Soir" with this arrangement for Clarinet Trio! 🎶
🎼 Originally composed as a Secular Chorus in 1880 by the renowned Frenchman, Émile Pessard, this arrangement brings a fresh perspective to a timeless classic.
🎶 Crafted for 3 Bb Clarinets, this arrangement captures the essence of the original piece, allowing each clarinet to shine individually while harmonizing beautifully together.
🎶 With a medium difficulty level, this arrangement is accessible to a wide range of clarinet players, making it perfect for both intermediate musicians seeking to enhance their skills and seasoned performers looking for a delightful addition to their repertoire.
🎶 This arrangement offers versatility in its use, making it an ideal choice for concerts, where its expressive melodies can captivate audiences. It also shines in recitals, adding a touch of sophistication to your performance. Moreover, music educators will find it invaluable for teaching and inspiring their students.
🎼 Unlock the beauty and magic of Émile Pessard's "Le Soir" with this arrangement, and let its harmonious notes transport you and your audience to a world of musical wonder. 🌟🎶
General Enquiries
There are no enquiries yet.