Bassoon Quartet – Horn Piece
$9.31
Store: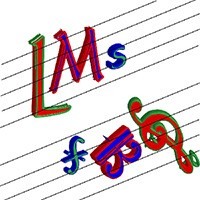 LMS Music Services
Description
An original horn quartet inspired by a conversation about writing for
horns. There are three movements. After some time, I decided to see if
this would work well on woodwinds and lo and behold, it sits really
nicely on bassoon.
The first movement is called Canon. It consists of a simple theme that is
presented in imitation by each of the four 'voices' first at 2 bar
intervals then, in inversion at four bar intervals and then in the
original form at one bar intervals. There is a linking fanfare-like
passage before the final statement of the original motif with
fanfare-like adaptations.
The second movement is called Lullaby.
The elegant, drifting melody is passed around the four players with a
largely chordal accompaniment pattern that needs to be played sotto voce
at all times. The tempo is marked Largo, but it is still one-in-a-bar.
The third movement is called Hullabaloo-haloo-haloo. While it is based on a
6/8 cantering rhythm, there is a lot of variation in both the
accompaniment and the melody. Again, all the lines have a lot of
interest, nobody has to play simple um-chucks, and there's even a solo
for the Contra  at the end.
This is a really enjoyable and exciting new addition to the Bassoon quartet repertoire.
Additional information
| | |
| --- | --- |
| Ensemble Type | |
| Level of Difficulty | |
| Quartets | |
General Enquiries
There are no enquiries yet.