Brass Band – Shepherds Hey
$19.40
Store: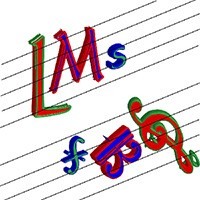 LMS Music Services
Description
I actually arranged this piece a long time ago for my school band,
which was really no more than an octet. This version is for full band,
and I have now added a percussion part.
It is based on the main melody of a Morris tune which is quite well
known throughout the UK, thanks to Percy Grainger's arrangement of it.
My take on this tune, because it is so well known, was to incorporate
snatches of other British folk tunes at strategic places. There's even a
hint of a Christmas carol in there for the basses!
Keep the tempo steady, but don't drag. Let it flow as a dance and always play lightly – even in the loudest sections!
This
is a great, fun piece for any concert, but is very suitable for the
summer season. There's pleant of score for tomfoolery, standing up and
generally having fun.
General Enquiries
There are no enquiries yet.