Brass Sextet – Allegro Spiritoso
$11.64
Store: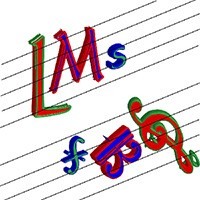 LMS Music Services
Description
Allegro Spiritoso came about in response to the Covid-19 lockdown. I had been looking for inspiration for a new brass piece and these ideas finally gelled into this single movement work.  The opening requires controlled flutter tonguing from the trumpets and glissandos from both the horns and the trombone. This first set of ideas are angry and frustrated, coming in sharp and bitter contrasts between the fluttering of the trumpets and the repetitive semitone on the tuba. Although in F (concert) this section really doesn't have a key centre. Each outburst instead uses a set of pitches ultimately derived from the Gregorian chant of the Dies Irae which appears later in the piece.
I imagined how it must feel to be trapped in the house for weeks on end by the lockdown and the fear of catching the virus, combined with the lack of any real leadership from the British government. The interlocking tuba, trombone and horn rhythms (occasionally passed to 2nd. trumpet) drive the music forward and represent, in a way, the mutating virus which underlies all the troubled emotions caused by the lockdown itself and the feelings of isolation and, indeed, abandonment which many people feel.
Half way between letters B and C, the trombone plays a kind of distorted motif reminiscent of a Chorale melody which leads us into a section devoted to those who have died (and continue to die) because of the disease. From letter C to the end, the main melodic motifs come from the Dies Irae, part of the Catholic Mass for the Dead (Requiem). Stated first in the Trumpets, the Tuba takes over the melody in augmentation with fragments passed around the ensemble with interjections from the angry motifs of the first section.
Finally, the music begins to quieten and work towards the finish. The Dies Irae melody is reduced to a kind of skeleton of itself (all repeated notes removed) which ends the piece over the tuba/horn ostinato. The whole piece is 2 minutes and 57 seconds long and is – though quite by accident – an exact multiple of 19 bars long (114).
It's a very dramatic and angry piece and therefore is quite dissonant. Maybe not to everyone's taste, but well worth a listen.
Additional information
| | |
| --- | --- |
| Ensemble Type | |
| Level of Difficulty | |
General Enquiries
There are no enquiries yet.