Christmas Corker – Flexible duets for any instruments
$5.00
Store: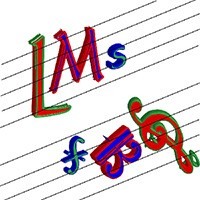 LMS Music Services
Description
A brand new arrangement of seven well-known carols for any two instruments.
This is not an easy arrangement, but is intended for players of at least
grade 5 standard to play. Some of the carols have different times than
the norm and there are quite a few semiquaver passages to contend with.
Parts
are supplied to allow almost any combination of Bb/Eb/F or C instruments to tootle through the tunes. This is a useful little
selection box to give everyone a present for Christmas.
At a pinch, two players of the same pitch instruments could both read from the score.
Part supplied:
Part 1 in Bb/Eb/F/C (Treble)/C (Alto)
Part 2 in Bb/Eb/C (Bass)
Additional information
| | |
| --- | --- |
| Duets | Alto/Tenor Saxophone Duet, Brass Duet, Clarinet Duet, Clarinet/Bassoon Duet, Double Reed Duet, Flute Duet, Flute/Bassoon Duet, Flute/Clarinet Duet, Mixed Duet, Saxophone Duet, String Duet, Trombone Duet, Trumpet Duet, Trumpet/Horn duet, Trumpet/Trombone Duet, Violin/Cello Duet, Woodwind Duet |
| Level of Difficulty | |
| Flexible Instrumentation | Full Set (Score and All Parts), Part 1 – Bb Treble, Part 1 – C Alto Clef, Part 1 – C Treble, Part 1 – Eb Treble, Part 1 – F Treble, Part 2 – Bb Treble, Part 2 – C Bass Clef, Part 2 – Eb Treble |
General Enquiries
There are no enquiries yet.