Derlin Din Din
$4.00
Store: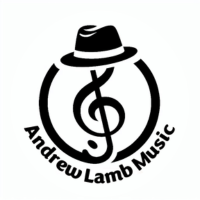 Andrew Lamb Music
Description
Introducing "Derlin Din Din" – Clarinet Trio Arrangement 🎶
🌟 Discover this exquisite arrangement of Émile Pessard's charming composition, "Derlin Din Din," expertly crafted for 3 Clarinets.
🎼 Level of Difficulty: Intermediate 🎵
Perfect for budding clarinetists looking to enhance their skills and explore the delightful world of classical music.
🎯 Potential Uses:
🔸 Concerts: Showcase your ensemble's talent with this enchanting piece that's sure to captivate your audience.
🔸 Recitals: Add a touch of sophistication to your recital program with this beautifully arranged classic.
🔸 Educational Purposes: Ideal for teaching and learning purposes, allowing students to delve into the works of a renowned French composer.
ℹ️ About the Composer: Émile Louis Fortuné Pessard (29 May 1843 – 10 February 1917) was a prominent French composer with an illustrious career. He earned accolades at the Conservatoire de Paris and went on to win the Grand Prix de Rome, solidifying his place in music history. Pessard's influence extended to notable students, including the likes of Maurice Ravel and Jacques Ibert.
🎶 Embrace the legacy of Émile Pessard and elevate your clarinet trio's repertoire with this arrangement of "Derlin Din Din."
Don't miss out! This arrangement is your gateway to the world of classical music. 🎵
👍 Like and Subscribe to stay updated with more musical treasures and enrich your musical journey.
General Enquiries
There are no enquiries yet.