Sleep, Holy Babe (arr. for Clarinet Quartet)
$6.00
Store: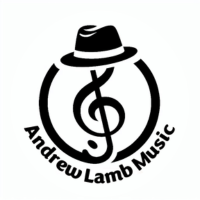 Andrew Lamb Music
Description
Introducing this arrangement of the beloved English Carol by composer John B. Dykes, "Sleep, Holy Babe," skillfully crafted for Clarinet Quartet. With two Clarinets, two Bass Clarinets, and an alternative 3rd part for Alto Clarinet, this arrangement offers a harmonious blend of tones that will captivate your audience.
🎼 Level of Difficulty: Easy
This arrangement is perfect for various occasions, making it a versatile addition to your repertoire:
🎵 Concerts: Enrich your concert program with the timeless charm of "Sleep, Holy Babe" arranged for Clarinet Quartet.
🎶 Recitals: Showcase the versatility of your ensemble and bring a touch of holiday magic to your recitals.
📚 Educational Purposes: Use this arrangement as an engaging teaching tool to help students explore classic carols and ensemble playing.
🎄 Christmas Celebrations: Infuse the festive spirit into your Christmas gatherings with this heartwarming carol.
This arrangement beautifully captures the essence of the season, allowing your quartet to create a warm and inviting atmosphere wherever you perform.
Don't miss out on the opportunity to add this arrangement to your repertoire. Share the joy of music with your audience, and spread the holiday cheer!
🎼🎶 Get your copy of this arrangement today and make your holiday performances memorable! 🎶🎼
Like and subscribe to stay updated with more musical offerings and arrangements for your ensemble.
General Enquiries
There are no enquiries yet.