Sale!
Erik Satie – Je te veux for Concert Band
Store: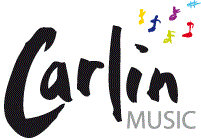 CARLIN Music
Description
Je te veux, transcription for Concert Band of Satie's charming waltz. Grade 3.
All instruments parts provided : flute 1&2, oboe, bassoon, Bb clarinets 1/2, bass clarinet, alto saxophone 1&2, tenor saxophone, baritone saxophone, Bb trumpets 1&2, F horns, trombone 1&2, euphonium (in C, Bb & Bb T.C.), tuba, Bb bass, Eb bass, timpani, mallets, percussion. Duration : 4:50. 32 pages score. 83 pages of parts.
Erik Satie, was a French composer and pianist born in Honfleur on May 17, 1866 and died in Paris on July 1st, 1925. Associated for a time with symbolism, but unclassifiable, it was recognized as a precursor of several movements, including neoclassicism, surrealism, minimalism and repetitive music.
Je te veux is a song by Erik Satie for the music, and Henry Pacory for the lyrics. This sentimental slow waltz was created at La Scala, in Paris, in 1903, for the singer Paulette Darty, for whom Erik Satie was for a time the accompanist. The song was recorded in 1925 by Yvonne George.
General Enquiries
There are no enquiries yet.