Flexi Quartet – One Man Went to Mow
$5.00
Store: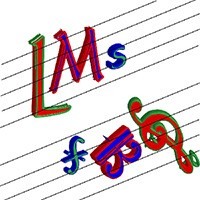 LMS Music Services
Description
A moderately easy setting of this well-known children's song for flexi ensemble. Parts are supplied to allow instruments in C, Bb, Eb and F to combine to play together. C parts are provided in Treble, Alto and Bass clefs.
This is not really suitable for absolute beginners as it goes into 4 sharps, but with a little perseverance it should be playable by most well-practiced groups. The main tune stays in the 1st part throughout, but other tunes appear as we go through the repetitions (Row your Boat, Frere Jacques) to help keep your place.
The piece opens with a single part (1) which is joined by other voices one at a time for each of the first four verses. Care will need to be taken to count the bars as the number of men increases.
There's a lot of fun to be had from playing this piece. If you want to add some cuteness, the lyrics are provided so parts can be sung.
Additional information
| | |
| --- | --- |
| Ensemble Type | Brass Quartet, Chamber Ensemble, String Quartet, Wind Ensemble |
| Flexible Instrumentation | Full Set (Score and All Parts), Part 1 – Bb Treble, Part 1 – C Treble, Part 2 – Bb Treble, Part 2 – C Alto Clef, Part 3 – C Alto Clef, Part 3 – Eb Treble Clef, Part 3 – F Treble Clef, Part 4 – Bb Treble Clef, Part 4 – C Bass Clef, Part 4 – Eb Treble Clef |
| Level of Difficulty | |
| Quartets | Brass Quartet, Brass Quartet (2tp, hn, tbn), Saxophone Quartet, String Quartet, Woodwind Quartet |
General Enquiries
There are no enquiries yet.