Flexi Quintet – Monteverdi, 3rd Book of Madrigals – Scena in 2 parts (Nos 19-20)
$5.43
Store: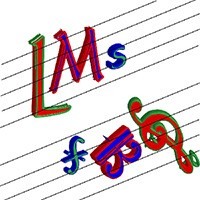 LMS Music Services
Description
Monteverdi's third book of madrigals of 1592 is one of the earliest
steps towards the writing of opera as we know it. In this collection of
songs, Monteverdi, for the first time, starts to bring small groups of
songs (2 or 3) to form a 'Scena" – a collection with similar words or on
a similar theme or by the same poet and keeping them as a little group
within the book of madrigals.
This is the third and final scena in the third book. It comprises only
two songs, but is much more dramatic in its subject matter and music
than the previous two and is quite a bit longer at 7 minutes.
As with all of Monteverdi's vocal
music, it translates really well onto instruments. The individual
madrigals are available separately. This flexible arrangement is equally
playable on woodwind ensembles as on brass.
Flexible quintet parts are supplied as follows:
Part 1 in Bb/C (Treble),
Part 2 in Bb/C (Treble),
Part 3 in Eb/F/C (Alto),
Part 4 in Bb/C (Bass) and
Part 5 in Bb/Eb/C (Bass )
Additional information
| | |
| --- | --- |
| Ensemble Type | Brass Ensemble, Chamber Ensemble, Flute Quintet, Saxophone Quintet, Wind Quintet |
| Flexible Instrumentation | Full Set (Score and All Parts), Part 1 – Bb Treble, Part 1 – C Treble, Part 2 – Bb Treble, Part 2 – C Treble, Part 3 – C Alto Clef, Part 3 – Eb Treble Clef, Part 3 – F Treble Clef, Part 4 – Bb Treble Clef, Part 4 – C Bass Clef, Part 4 – Eb Treble Clef |
| Genre | Medieval and Renaissance |
General Enquiries
There are no enquiries yet.