Flexi Quintet – Monteverdi, 7th Book of Madrigals (1614) – 01. Sinfonia and Tempro la cetra a5
$6.50
Store: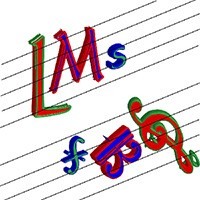 LMS Music Services
Description
At long last I have nearly finished the 7th book. This book has posed
some issues as it is such complex music it is almost impossible to cut
it down to 5 parts while maintaining its integrity. As a result, some
songs will be in 6 or more parts.
The seventh book is quite a
change from the earlier ones. Monteverdi seems to be concentrating on
developing solos and duets, trios and small accompanied ensembles. The
accompaniments are often written out with more than just long note
chords. The intricate instrumental parts are more than just filling in
the harmony (hence the difficulty in paring  them down.)
The
opening of this book is a short (very short) sinfonia followed by a
fairly simple song for solo voice with plain accompaniment "Tempro la
cetra". Because the sinfonia is so short, I have bundled them together.
Once again, these songs are exquisitely crafted and travel well onto instruments.
Additional information
| | |
| --- | --- |
| Ensemble Type | Brass Ensemble, Brass Quintet, Chamber Ensemble, Flute Quintet, Saxophone Quintet, Wind Quintet |
| Flexible Instrumentation | Full Set (Score and All Parts), Part 1 – Bb Treble, Part 1 – C Treble, Part 2 – Bb Treble, Part 2 – C Treble, Part 3 – Bb Treble Clef, Part 3 – C Alto Clef, Part 3 – Eb Treble Clef, Part 3 – F Treble Clef, Part 4 – Bb Treble Clef, Part 4 – C Bass Clef |
| Genre | Medieval and Renaissance |
General Enquiries
There are no enquiries yet.