Flexible Ensemble – Celtic Lullaby
$25.00
Store: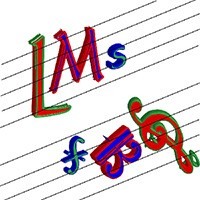 LMS Music Services
Description
Flexible Ensemble – Celtic Lullaby
A short piece for flexible ensemble, featuring the 3rd part. It opens with part 3, playing the theme, then one-by-one the others join in along with a drone effect making it sound a little like distant bagpipes. The
overall dynamic increases to a climax when the higher parts take the main theme and then it dramatically returns to a single solo line which then fades. The soloist and glockenspiel echo gently as the music fades away to nothing, with snare rolls whispering.
I imagined an Ancient Celtic woman singing a lullaby to her baby son as his father and other men go off to fight in their ships. The music contains her sadness and some descriptive touches of the harsh environment in which she lives. Her pride in her people swells as the music progresses and, afer the climax, sinks into a melancholy loneliness as she contemplates her child's likely fate.
3 1/2 minutes in length.
Parts supplied,
Part 1 in Bb/C
Part 2 in Bb/C
Part 3(Solo) in Eb/F/C(Alto)
Part 4 in Eb/F/C(Alto)
Part 5 in Eb/Bb/C(Bass)
Part 6 in Bb/C(Bass)
Part 7 in Eb/Bb/C(Bass)
Glockenspiel
Drum kit.
General Enquiries
There are no enquiries yet.