Flute and Piano – Flat as a Flute?
$4.65
Store: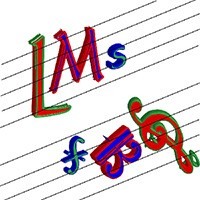 LMS Music Services
Description
Flat as a Flute? is a solo for flute with piano playmate.
A new solo for flute and piano. There's plenty of horseplay
between the flute and piano, the flautist needs to be able to double
tongue and to use flutter tongue.
There's a simple
cadenza to start, followed by some interplay between the flute and piano
pretending to tune. Then follows a march-like section with some
deliberate discords in the flute. As this section becomes louder and
more animated, the players should act cross with each other!
Then
follows a dreamy little melodic section in waltz time. There's lots of
chromatic work in this section. The piano now dominates for a short
while with a melodic idea, based on the flute's waltz melody but with
tremolos which gives the music an almost zither-like feel (expect the
Third man to walk on stage.) After this, the flute returns to dominance
but gets interrupted by the piano who is missing being in the limelight!
At
the change to a quicker tempo and a major key – still with 'out of tune
notes' the two 'play nicely together' for a while before it all goes to
pot again when the flute develops hiccups! This leads back to an
altered version of the original march tune, but faster. This time the two
find common ground on the 8ve leaps and the piece finishes with a short
codetta. A great show-off piece for the finale of a concert, allowing
both the soloist and accompanist to sparkle.
General Enquiries
There are no enquiries yet.