Le Soir (for Trumpet Trio)
$4.00
Store: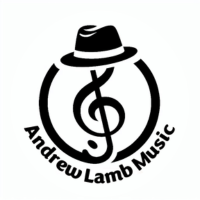 Andrew Lamb Music
Description
Introducing this captivating arrangement of Émile Pessard's "Le Soir" for Trumpet Trio, a musical gem that has been lovingly reimagined to bring its timeless beauty to life once more. Originally composed as a Secular Chorus in 1880 by the distinguished Frenchman, Émile Pessard, this arrangement captures the essence of the original piece while adding a fresh and exciting twist.
This arrangement, crafted with meticulous attention to detail, features three trumpets that seamlessly blend their voices to create a harmonious tapestry of sound. Alternatively, for those seeking a unique timbre, a French Horn part is also included as a substitute for Trumpet 3, adding a delightful twist to the ensemble.
The level of difficulty for this arrangement falls into the medium range, making it accessible to a wide range of performers. Whether you're an intermediate player looking to enhance your skills or an experienced musician seeking a delightful piece to add to your repertoire, this arrangement offers a rewarding musical experience.
With its rich and evocative melodies, this arrangement of "Le Soir" is perfect for a variety of occasions. It lends itself beautifully to concert performances, where its expressive nuances can truly shine. Additionally, it makes an excellent choice for recitals, where its timeless charm will captivate audiences. Furthermore, music educators will find it a valuable resource for teaching and demonstrating various musical concepts to their students.
Embrace the beauty of Émile Pessard's "Le Soir" in this arrangement and unlock the magic of this classic composition. Immerse yourself in its melodic storytelling and let your trumpets or French Horn convey the emotional depth and splendor of this timeless masterpiece. Elevate your musical journey with this arrangement, and let its harmonious notes resonate in your heart and those of your audience.
Additional information
| | |
| --- | --- |
| Ensemble Type | |
| Genre | Romantic Period |
General Enquiries
There are no enquiries yet.