SATB Choir – Prince of the Righteous
$2.10
Store: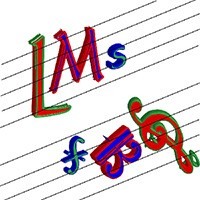 LMS Music Services
Description
Prince of the Righteous is my very first attempt at a full SATB choral piece. The most difficult task was to get the words to work as lyrics and bemeaningful, while at the same time making sure the music wasn't too Germanic and stodgy. I hope I've managed it.
The Tenors and Basses open in unison, a capella, for the first four bars. Then the Sopranos and altos join in in an accompanying role. They get the melody in the second verse, while the lower voices provide a chordal harmony. The third and final verse has a gentle rolling accompaniment in the piano.
I wanted to write this piece because the words came to me one morning when I was thinking about how people can be persuaded to doing something wrong against their better judgement, when all they need to be is honest and truthful and faithful.
General Enquiries
There are no enquiries yet.