String Quartet No. 2 in C
$11.64
Store: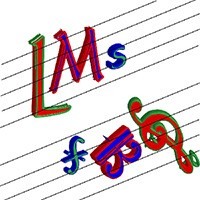 LMS Music Services
Description
This is my second attempt at a string quartet.
I have aimed it at advanced or professional players, particularly the 1st violin and cello.
There are three movements, all connected by common themes but having
different moods.
The main melodic material is based on a short
descending motif which is expanded and contracted to make the most use
of it.
It opens in C major with a series of chords and these give rise to the short descending figure which becomes the main motif of the 1st movement and, in fact pervades the whole work.
There is a return to the chordal ideas in a minor key (a/f#) followed by a short cadenza for the 1st violin. This in turn leads to a restatement of the motif in a minor tonality, with a menacing accompaniment from the rest of the ensemble. The main components here are the figures in the cello and violin 1.
At letter G, the main motif returns and reinforces the move to Eb/c min to the end of the movement.
The 2nd. movement also derives its material from a three note figure, but the harmonic implications are quite different. The use of false harmonics here gives the music an eerie and mysterious atmosphere and the three note figure is developed in various ways, including canon. The three note motif is also developed rhythmically.
At a dramatic change in the music  (Letter D) the motif takes an upward turn and immediately becomes more positive and hopeful. The extension of the 3 note idea leads to a simple but immensely strong rising melody. This begins in the cello, but rises through the ensemble. The final section returns to the descending form of the idea with a return of the harmonics. The deliberately discordant sequence leaves the movement feeling incomplete.
The third movement has a march like quality. Again, the music is based on the three note motif but it is contracted and expanded at will to form patterns that recur throughout the movement. The initial feel is jolly, but the middle section of this ternary form movement turns darker and uses the contrast between 6/8 and 3/4 to help create interest. After returning to the opening chords, there is a short coda which gets faster and faster to bring the movement, and the piece, to an exciting close.
Additional information
| | |
| --- | --- |
| Ensemble Type | |
| Level of Difficulty | |
| Quartets | |
| Genre | Modern Classical |
General Enquiries
There are no enquiries yet.