Brass Quartet – Cantiones Sacrae (1592) Hassler
$39.80
Store: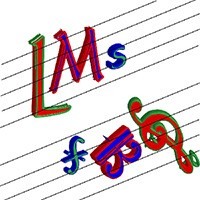 LMS Music Services
Description
This is an extensive collection of music from Hassler's 1592 Cantiones Sacrae. There are 14 numbers in all as follows:
1. Angelus Ad Pastores
2. Cantate Domino
3. Beati Omnes
4. Beatus Vir
5. Domine Deus Meus
6. Diligam Te, Domine
7. Dixit Maria
8. Beata Es Virgo Maria
9. Inter Natos Mulierum
10. Ego Sum Resurrectio
11. Tu Es Petrus
12. Quia Vidisti Me, Thoma
13. Magnificat sul Quinto Tono
14. Magnificat sul Settimo Tono
This usefull collection of early Baroque church music provides a selection of music for different occasions and circumstances and it is quite possible to use the music in a non-liturgical context as it all works very well as concert music. In this collection there are over 35 minutes of music.
All dynamic markings and tempi are, of course, suggestions, rather than hard and fast according to the rules. This is not intended to be an 'edition', but merely a source of useful music for brass quartet.
Parts supplied are:
Part 1 (Bb), Part 2 (Bb/Eb/F), Part 3 (Bb/Eb/F) Part 4 (Bb/Eb/C). Only part 4 is supplied in Bass clef. all other parts are transposed treble. F parts have no key sign.
Additional information
| | |
| --- | --- |
| Ensemble Type | |
| Level of Difficulty | |
| Quartets | |
| Genre | Inspirational |
General Enquiries
There are no enquiries yet.