Flexi Quintet – Monteverdi, 4th Book of Madrigals – 02. Cor Mio Mentre Vi Miro
$3.88
Store: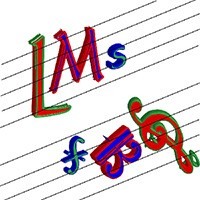 LMS Music Services
Description
Monteverdi – Fourth Book
of Madrigals 1603
In this book, Monteverdi
continues to develop the techniques and writing practices that would eventually
form the first opera and his ?Stile Nuovo?. The polyphony becomes more complex
and more tonal and the interdependence of the parts more striking. He is
experimenting with more dissonance but also moves towards more tonal writing.
Although a far cry from the ?I IV V and minor? of the modern pop song, he is nonetheless
helping to push forward a more diatonic type of harmony with a more dramatic
tonal and harmonic structure that goes much more towards true word painting
than his previous books.
02. Cor Mio Mentre Vi Miro ? My Heart as I dream I turn into you.
As with all of Monteverdi's vocal
music, it translates really well onto instruments. The individual
madrigals are available separately. This flexible arrangement is equally
playable on woodwind ensembles as on brass.
Flexible quintet parts are supplied as follows:
Part 1 in Bb/C (Treble),
Part 2 in Bb/C (Treble),
Part 3 in Bb/Eb/F/C (Alto),
Part 4 in Bb/C (Bass) and
Part 5 in Bb/Eb/C (Bass )
Additional information
| | |
| --- | --- |
| Ensemble Type | Brass Ensemble, Chamber Ensemble, Flute Quintet, Saxophone Quintet, Wind Quintet |
| Flexible Instrumentation | Full Set (Score and All Parts), Part 1 – Bb Treble, Part 1 – C Treble, Part 2 – Bb Treble, Part 2 – C Treble, Part 3 – Bb Treble Clef, Part 3 – C Alto Clef, Part 3 – Eb Treble Clef, Part 3 – F Treble Clef, Part 4 – Bb Treble Clef, Part 4 – C Bass Clef, Part 4 – Eb Treble Clef |
| Genre | Medieval and Renaissance |
General Enquiries
There are no enquiries yet.