Hark All Ye Lovely Saints Above – Flute Quintet (3C, Alto and Bass)
$7.00
Store: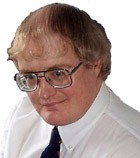 dwsolo
Description
Thomas Weelkes' madrigal transposed for flute quintet (3 C flutes, 1 alto flute and 1 bass flute)
Originally published in Balletts and Madrigals, to Five Voyces, 1598.
Hark, all ye lovely saints above
Diana hath agreed with Love,
His fiery weapon to remove.
Fa la la.
Do you not see
How they agree?
Then cease fair ladies; why weep ye?
Fa la la.
See, see, your mistress bids you cease,
And welcome Love, with love's increase,
Diana hath procured your peace.
Fa la la.
Cupid hath sworn
His bow forlorn
To break and burn, ere ladies mourn.
Fa la la.
The pdf file contains score and parts.
The audio sample is an electronic preview.
General Enquiries
There are no enquiries yet.