I Know O Virgin Mary (for Brass Trio)
$6.00
Store: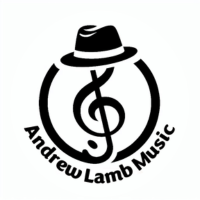 Andrew Lamb Music
Description
Introducing "I Know, O Virgin Mary" Brass Trio Arrangement 🎺🎺📯
🌟 Elevate your Christmas performances and services with this stunning brass trio arrangement of the timeless French carol, "Je Sais Vierge Marie." 🎄
🎶 Musical Magic: Immerse your audience in the enchanting melodies of this old French carol, originally composed for the Christmas season. This arrangement, meticulously crafted for Brass Trio (2 Trumpets and French Horn), preserves the carol's classic charm while adding a touch of brass brilliance.
🎺 Instrumental Versatility: The beauty of this arrangement lies in its adaptability. With an alternative Trumpet 2 part designed for French Horn players and an Alternative Part 3 for those on Trombone (Bass Clef) or Euphonium (Treble Clef), this arrangement accommodates various brass talents.
🎯 Medium Difficulty: Suitable for intermediate-level musicians, this arrangement strikes the perfect balance between challenge and accessibility. Ideal for ensembles looking to enhance their repertoire.
🎅 Christmas Spirit: Capturing the essence of the holiday season, this arrangement is tailor-made for Christmas performances and services. Spread the joy and warmth of Christmas through the harmonious brass sounds of "I Know, O Virgin Mary."
🌠 Make Memories: Create lasting memories with your audience as you deliver a heartfelt rendition of this beloved carol. Whether it's a holiday concert, church service, or festive gathering, this arrangement is sure to leave a lasting impression.
🎉 Celebrate Tradition: Pay homage to the rich musical heritage of the French carol tradition while adding your unique flair. This arrangement offers a delightful blend of history and modernity.
🎶 Elevate your brass trio's repertoire and infuse the spirit of Christmas into your performances with this arrangement of "I Know, O Virgin Mary." 🌟
Don't miss the opportunity to enchant your audience with the brass trio rendition they won't forget. Get your sheet music today! 🎵🎺📯
General Enquiries
There are no enquiries yet.