La ci Darem la Mano – Mozart – Brass Quintet
$3.50
Store: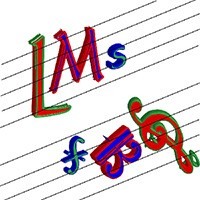 LMS Music Services
Description
One of many beautiful duets from mozart's famous opera Die Zauberflöte
(The Magic Flute). The vocal lines are taken by 1st Trumpet/Cornet and
Trom/Euph/Barit. with the other parts taking the accompaniment. This
instantly recognisable tune is suitable for all types of concerts and
venues.
Parts are supplied as follows:
Part 1 in Bb – Trumpet/Cornet (Solo)
Part 2 in Bb – Trumpet/Cornet
Part 3 in F/Eb – HornPart 4 in C/Bb – Trombone/Euphonium (Solo)
Part 5 in C/Eb – Tuba/Bass in Eb
General Enquiries
There are no enquiries yet.