Brass Band – Four Canadian Sketches
$34.92
Store: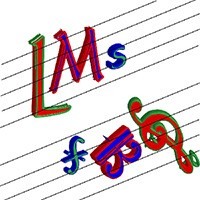 LMS Music Services
Description
This piece will need at least a 1st section band to handle the last
movement. This might be a good piece to use in an entertainments
contest. There is quite a bit for the percussion to do which took some
doing as the original had none.
The four movements represent my thoughts about Canada and its people.
1. March for the Frontiersmen: Canada has a lot of wilderness that has
not been spoiled by man. This movement represents the rugged
frontiersmen pushing through the Canadian forests.
2. The Great White Cold: I imagined the bitter freezing cold and icy
beauty of Canadian winters (not that I have ever experienced such) and I
used some slightly unusual techniques to create the impression of a
cold wind blowing across the arctic scenery.
3. Campfire Songs: I had this vision of the great outdoors with Canadian
families going camping in the mountainous regions sitting round their
campfire at night and singing songs. I had no idea at the time whether
Canadians were campfire songsters or what kinds of songs they might
choose, so I selected a number of ?folk? songs from the "Great Canadian
Tune Book" and incorporated them into this movement.
4. The New Found Land: This movement moves to Canada?s eastern seaboard
and I imagined new emigrants to the country arriving at a busy harbour
and seeing all the hustle and bustle of a lively community and sea port.
With some difficulty the debarkees find their land legs but then become
absorbed in the lively new world to which they have moved.
General Enquiries
There are no enquiries yet.