Brass Quartet – Semper Dowland Suite
$7.68
Store: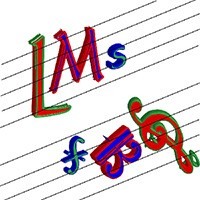 LMS Music Services
Description
Brass Quartet – Semper Dowland Suite
This is a set of six part songs by John Dowland, set for brass
quartet. All are beautifully crafted little tunes, mostly with a sad
theme of unrequited love, but all with a sense of poignancy and
delicacy.
These songs will add an element of polish and refinement to any evening of
Renaissance/Baroque music. All the songs are easy to play and should be
well within the capability of even junior ensembles.
The songs are:
1. Shall I Strive with Words to Prove
2. Go, Crystall Teares
3. Come Again, Sweet Love Doth Now Invite
4. In This Trembling Shadow
5. Fine Knacks For Ladies
6. Now, O Now, I Needs Must Part
Parts are supplied as follows:
Part 1: Bb (Trumpet/Cornet)
Part 2: F, Eb (French/Tenor horn)
Part 3: Bb, C (Bass clef) (Trombone/Euphonium/Baritone)
Part 4: Eb, C (Bass clef) (Eb Bass/Tuba)
This suite is also available with a concert pitch score and set for woodwind quartet.
Additional information
| | |
| --- | --- |
| Ensemble Type | |
| Genre | Medieval and Renaissance |
General Enquiries
There are no enquiries yet.