Low Brass Quartet – Bass Soonest
$3.88
Store: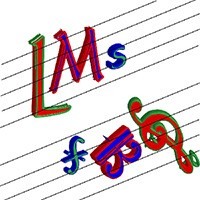 LMS Music Services
Description
A transcription, for low brass, of my bassoon quartet of the same name. All 4 parts have equal interest and the music can be quite challenging to play.
At 2 minutes long, it is a great finale or an encore as it is not too long and shows off all four instruments to great effect.
A fun piece to listen to and to play, this would also be a great piece to include in a quartet competition programme.
9 Parts are supplied as follows:
Euphonium 1 – Treble/Bass clefs
Euphonium 2 – Treble/Bass clefs
Eb Bass 1/Tuba 1 – Treble/Bass clefs
Eb Bass 2/BBb Bass/ Tuba 2 – Treble/Treble/Bass clefs
General Enquiries
There are no enquiries yet.