Variations on In dir ist Freude (piccolo, 2 flutes 1 alto 1 bass)
$12.00
Store: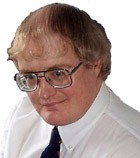 dwsolo
Description
This piece started out as a madrigal by Giovanni Gastoldi (A lieta vita – L'Innamorata).
The piece was turned into a jolly Lutheran hymn by Johann Lindemann (In dir ist Freude)
and the music then became an English hymn based on Lindemann with words by Catherine Winkworth (In Thee is gladness).
My arrangement here starts with a version of the Lindemann arrangement and then goes on to provide various variations,
allowing each of the 5 instruments to play the main melody in turn.
It modulates from D to F to G and back to D as the variations increase in complexity.
The pdf file contains score and parts
The audio is an electronic preview
General Enquiries
There are no enquiries yet.