Wind Quintet – Summer in Bloom
$19.40
Store: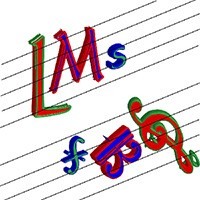 LMS Music Services
Description
This is a brand new, original piece for wind quintet.
I decided that I wanted to create a musical description of summer under lockdown, spending time in the garden (although there are no bird sounds) in the NorthWest of England. The weather here is usually very changeable (it's why we talk about it so much) so, of course, I included a thunderstorm in the middle!
The piece opens with a gentle walk in the garden, (bassoon) the beautiful flowers swaying in the slight breeze (clarinet and horn). The oboe melody that enters in bar two expresses my thoughts of delight at the beautiful scene. The melody is passed around the ensemble, there's a duet with the flute and then the bassoon takes charge, with the horn taking over the walking bassline.
At letter C there's an abrupt change of scene as I notice the bees busily flitting from flower to flower, pollenating and collecting nectar. The instruments play flutter-tongue to  imitate an annoyed buzz every now and again as bees from different hives chance upon the same flower, but all remains peacefully business-like.
At Letter D, we have a slight slowing of tempo as some butterflies flit from place to place, aimlessly taking off and landing fluttering for a short while in the sunshine. This section is as carefree as possible and should just amble along. The tempo can be pulled about quite a bit.
At Letter F, there's a huge, sudden thunderstorm, jagged lightning and rolling thunder as a downpour drenches the garden. Just as suddenly as it started, the storm ends and rain reduces to a thin drizzle. Out comes the sun and we continue through the garden into the distance.
There is a video of the score here: https://youtu.be/89NYRKBOZzc
General Enquiries
There are no enquiries yet.