Brass Quintet – If It's Not Baroquen
$10.00
Store: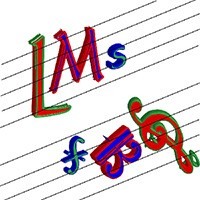 LMS Music Services
Description
A suite of music for brass quintet with a variety of parts supplied for flexibility.
As you might guess from the title, this suite is inspired by the music of the Baroque period. Each movement is based on a different type of Baroque dance as follows:
1. Pavane paradiso: A stirring movement based on the pavane rhythm and evoking images of courtly dancing.
2. Sarabande Dolore: A sad little dance in 3/4 time, slow and stately.
3. Minuetto Sospiretto: A gentle minuet and trio in the early classical style.
4. Giga Jiga: A fast, bouncy and demanding jig to round out the dances, and leave you breathless.
Parts are provided for Cornet/Trumpet 1&2, Horn in F/Tenor Horn, Baritone/Euphonium/Trombone (BC/TC) and Tuba(BC)/Eb Bass
A great number for any concert programme at any time of year. Each movement works on its own. Total playing time 8 mins 37sec.
General Enquiries
There are no enquiries yet.