Festival
$35.00
Store: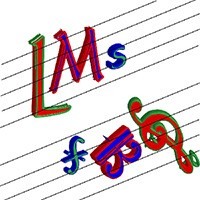 LMS Music Services
Description
Festival:(Time 7:05)
This is an original, previously unpublished piece, composed specifically for the ICF festival 2022.
It is a programmatic piece in 3 sections, with each section being a description of some aspect of the word Festival. I have taken the broadest definition of the word festival to give as much scope for variety as possible.  The first section opens with 'sunrise' on the day of the festival, shown by long-held open fourth chords, with the snapping of the violin pizzicatos (perhaps) being the rattle of tent lines/guys. The bass clarinet solo then shows people waking up and stretching, yawning and just before Letter A, the descending figures throughout the ensemble bring us all together to start the festival. From Letter A, one sets off at a marching pace through the crowds. We hear a mish-mash of vendors' calls overlaying each other, repeating variations of the same motif and this little tune develops as it moves around the festival site, sometimes loud and sometimes faint. At some point, of course, arguments break out (e.g. Letter B between the strings and brass), but generally, the mood is business-like. At Letter C, there comes a parade of minstrels through the field which eventually fades off into the distance.
At Letter D, we look at a different kind of festival. Not necessarily religious, but certainly spiritual. The harp and bell sounds evoke far-eastern temples while the string harmonics evoke an eerie stillness which is broken only by the melodic fragments (based on the 4ths of the first section) which pass around the orchestra. The theme is first heard on the Cor Anglais (echoed by the harp) which gives it a warmer, less piercing, sound than the oboe. The quartal chords at b.149 denote the vast mysteries of the cosmos. As our gaze widens, we are suddenly brought back to Earth with a rush as yet another kind of festival is evoked. This time we are looking briefly at the Indian subcontinent. Where fakirs charm snakes and young boys climb ropes only to disappear.
The third and final section returns us to the British Isles, where the Celts are making merry in a festival. There is dancing, singing, feasting and drinking a-plenty. And, just when you think it's all over, there's a final push to get another dance going. The final chords are a reminder of the opening as we finish our revels as the sun descends below the horizon in a beautiful sunset.
General Enquiries
There are no enquiries yet.