Haydn Symphony No 101 "The Clock" (2nd. movement) – Brass Band
$27.16
Store: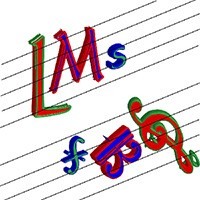 LMS Music Services
Description
The second movement of Haydn's Symphony no. 101 has the nickname "The
Clock" which it gained from the 'tick-tock' accompaniment that is heard
almost throughout the 2nd movement.

In the 17th Century there was a
fashion for mechanical clocks which had special musical movements that
played melodies, some of which were composed by popular composers of the
day, and often imitated birdsong, and which were 'programmed' using
clockwork. If you listen carefully you can hear little tweeting birds in
places in this arrangement.

When I first considered arranging this for band, I thought that the
medium might prove too 'heavy' for a successful arrangement, but when I
had finished I was actually very pleased with it. All of the quiet
sections should be one to a part, but they can be shared between players
where there is more than one (back row cornets/euphs/baris and basses.

In order to make the sheet music more accessible for less experienced
bands,I have changed the time siganture to 4/4 to avoid demisemiquavers
(32nds)

There is no separate percussion part, only timpani.
Additional information
| | |
| --- | --- |
| Recording | |
| Genre | Classical Period |
General Enquiries
There are no enquiries yet.