Just a few Details – Flute Quintet (Sheet Music Score and Parts pdf)
$8.00
Store: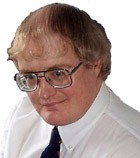 dwsolo
Description
This abridged version of "Details" has been recorded by Budapest Scoring.
It works as a separate piece so I'm publishing it as such.
The original "Details" represents the composer reminiscing on an emotional misunderstanding with a fellow musician, 
which is then clarified and all is well (hence the title – "oh that was all details…").
It is a rapid, humorous and fairly complex rush in 5 time 
The 1st flute part can be played an octave up on piccolo if desired.
The pdf file contains score and parts.
The sound sample is the performance by Budapest Scoring flutes.
It has been performed here by the flautists of Budapest Scoring at Hungarian Radio under Zoltán Pad.
General Enquiries
There are no enquiries yet.