Lullaby my sweet little baby (3 flutes, 1 alto, 1 bass)
$8.00
Store: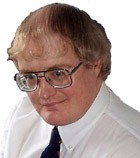 dwsolo
Description
Arrangement of the Christmas madrigal by William Byrd in which the mother of the baby Jesus
lulls him to sleep but foresees the sorrows of the slaughter of the innocents by Herod's men:
The first three verses end:
"O woeful wretched day when wretches have their will"
(a clear reference to the times in which Byrd lived, as a Catholic under Protestant rule).
There is hope in the last verse when the tyrants no longer have their will….
This arrangement follows Byrd's original, but instrumentalists may also add slurs if desired.
The pdf file conatins score and parts.
General Enquiries
There are no enquiries yet.