Lamento D'Arianna (3 flutes, 1 alto, 1 bass)
$14.00
Store: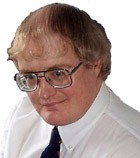 dwsolo
Description
This is a transcription, with added dynamics and speed changes to reflect the words and emotions of the original madrigal.
It is a dramatic monologue in which Ariadne expresses her love and despair on being abandoned on the island of Naxos by Theseus.
The words of the original madrigal begin as follows 
1.
Lasciatemi morire!
E che volete voi che mi conforte
in così dura sorte,
in così gran martire?
Lasciatemi morire!
[English translation by Francesco Campelli]
1. Let me die!
And what do you think can comfort me
in such harsh fate,
in such great suffering?
Let me die! ….
General Enquiries
There are no enquiries yet.