Brass Band – Make My Day
$19.40
Store: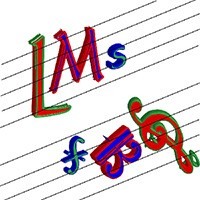 LMS Music Services
Description
This is a long piece at just under 12 minutes, making it suitable for an own choice contest. It's also a challenge to the conductor as well as the band because of the shifting time signatures.
When I wrote it, I wanted to create a substantial piece that had a programmatic element. It describes a visit to the circus, and includes a recurring section which I have called Promenade that links the movements together. This music plays the role of a spectator, who moves along the midway between the various side shows.
The movements are: 1. Promenade, Elephants and Clowns and the Flying Trapeze 2. In The Fortune-Teller?s Tent 3. Promenade 4. The Little Pink Horse On The Carousel Ride 5. Promenade 6. A Romance on The Midway 7. Promenade 8. Donkey Derby
This piece came about after watching people at a fairground. The recurring Promenade theme represents a young man wandering around the midway, calling in at various attractions.
1.? He watches a parade of elephants and clowns, leading a float with trapeze artists pass him by. He follows them and, as dusk starts to fall, he finds
2.The Fortune Teller?s tent. The atmosphere in the tent is dark and slightly scary, and the fortune teller emerges from behind a screen. She looks old and withered, but her eyes gleam and her jewels sparkle in the dim light. He is uneasy, but he allows her to read his palm. The fortune teller calls on the spirits to help her. He hears discordant voices and a bell rings. The fortune teller speaks, droning out a tale of love and excitement but by this time the young man has had enough and runs from the tent.
3. He walks a little to calm down and discovers a
4. Carousel Ride. He watches it turning and the horses and fantastical creatures rising and falling and becomes hypnotised by the motion of the Little Pink Horse.
5. The next thing he knows, he is back on the midway. He wanders for a while until
6. He spots a beautiful exotic looking young woman whom he instantly falls in love with. They dance – and then she is gone.
7. He moves on to the field at the side of the fairground where there is a
8. Donkey derby with all manner of funny antics from the animals and a frantic race to the finish.
General Enquiries
There are no enquiries yet.