Brass Quartet – Titans
$15.00
Store: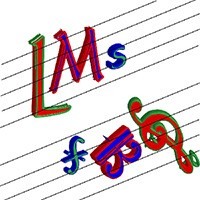 LMS Music Services
Description
Brass Quartet – Titans
This is a piece inspired by the mythological Titans, who were deposed by the Greek God Zeus, who exiled them and founded the Olympian tradition. The titans were created by the mating of Uranus (Heaven) and Gaea (the Earth). Gaea and Uranus were themselves created from Chaos (the Void). There were many Titans. Cronus, often mistaken for the god of time, was their leader, their brother and the father of their children. Cronus mated with his sister Rhea to produce the gods Zeus, Hades and Poseidon.
Cronus was given a prophecy that he would be deposed by his children, so he forced Rhea
to give her children to him when they were born whereupon he ate them. She managed to deceive him and hid Zeus, the youngest male child, away. Zeus eventually freed his siblings, by making Cronus vomit to bring them back to the world and thus he became the oldest. The other gods were persuaded to make Zeus their leader and together they deposed Cronus and defeated the Titans in a war (the Titanomachy) that lasted for many years. Zeus and the other gods were not able to kill Cronus, so he exiled him and all of the other Titans in a place called Tartarus, which was part of the underworld, where Cronus would have no access to power of any kind.
The music is based mostly on the opening chords, which recur again and again, representing Tartarus and also Cronus and all of his children in one form or another. Melodic material throughout is shaped by the chords and their progressions and I have applied simple transformations ? for example, in the last section I have shaped the motifs by applying a snippet of a Fibonacci sequence and overlaying the result in different parts like a canon. I decided to use this because the Fibonacci sequence is representative of nature and the growth of life so it links to Gaea, who represents the creative force.
Obviously, Cronus, Gaea, Chaos, Zeus, Hades, Poseidon and Tartarus are all represented here, but so too are Oceanus, Phoebe, Mnemosyne and The Titanomachy (The war of the Olympians against the Titans). The piece finishes with a reprise of the opening chords, which have transformed into a less bleak soundscape, with Cronus and the other Titans safely locked away in Tartarus.
This is a difficult and challenging piece demanding a high level of skill from all players. it uses a number of dramatic effects and will stretch any ensemble.
I am looking into making a version of this piece for Brass Quintet.
Watch te score playing here https://www.youtube.com/watch?v=2w7dUmJh5k4
Additional information
| | |
| --- | --- |
| Ensemble Type | |
| Level of Difficulty | |
| Quartets | |
General Enquiries
There are no enquiries yet.